Work-Life balance continues to be a challenge for many employees; consequently, more and more of them are looking to their employers for help with personal needs – especially when it comes to caregiving.
Companies today should be aware of how this population of caregivers (those who must care for an elderly relative or a child) will impact their workforce.
As stated in an article in Employee Benefit News, the needs of the individual receiving care is usually a top priority and employers don't talk enough about what the caregiver needs themselves. But there are a few things caregivers can do to protect themselves – and their employer also has options to help fill some of those workers' needs.
Who are these caregivers? More than half of Generation X workers are caregivers and this number will continue to grow. A full 41% of full-time workers are caregivers, which includes those who provide support for a dependent child, senior or both, according to recent data from a MetLife omnibus survey of 1,000 Americans. Notably, 54% of Gen X (ages 38 to 53) workers serve as a caregiver, and 13% – more than any generation – are providing care for a senior.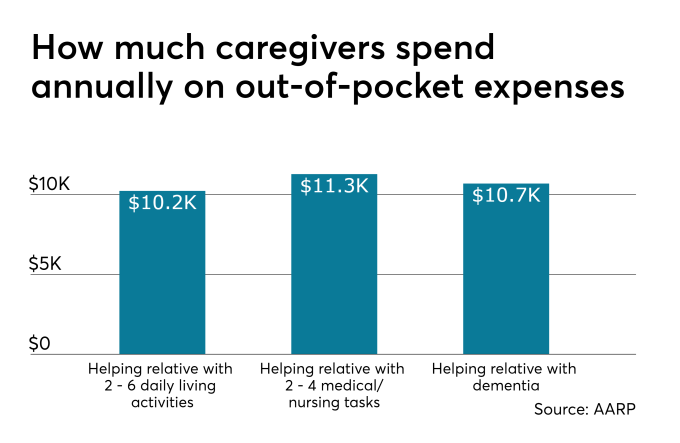 These numbers are only likely to increase, as an additional 16% of Gen X workers are expected to take on a caregiver role in the next five years, whether taking care of a child or a relative, and 43% of Gen X workers will take on added caregiving on top of their current responsibilities — about half of which will be to take care of a senior.
Why is it important for employers to understand the outside-of-work responsibilities of Gen X workers? First, this generation now accounts for a third of the U.S. workforce, or 53 million people, according to Pew Research Center. Further, the workplace has broadly overlooked this generation for the past two decades, instead choosing to fixate on preparing for the waves of Baby Boomers set to retire and creating a dynamic workplace to attract and retain the influx of Millennials.
Meanwhile, Gen X became the least financially secure. MetLife's 2019 U.S. Employee Benefit Trends study found just 59% of Gen X workers are confident in their finances, compared to two-thirds (67%) of Millennials and 65% of Boomers.
Additionally, nearly half (48%) of Gen X employees report living paycheck to paycheck, which puts this generation in the danger zone when it comes to preparing for the unexpected. It means that as those who are caregivers, perhaps with sandwich responsibilities – dependent children and an aging loved one – are in an even more precarious situation.
So how can employers support Gen X caregivers? Adding policies to help these employees with their caregiving responsibilities can help employers attract and retain talent in this low unemployment environment.
One thing employers can do is consider offering caregiver leave. Nearly three-quarters (72%) of employed caregivers have had to miss at least one day of work in the last twelve months because of needing to care for dependents, MetLife research found. The median number of days employees have missed work in the last twelve months due to their role as a caregiver is four, or nearly one full work week. A dedicated caregiver leave program sends a signal to an organization that not only is flexibility and time off imperative to recharge and reset, so is having the appropriate time to take care of family caregiving needs.
Also, while flexibility in work location and schedule is certainly important to offer employees, particularly caregivers, it is not the only thing employers can or should do for their caregiver populations.
Benefits play a key role in providing the necessary financial support to caregivers, including disability insurance, financial wellness programs and supplemental health offerings such as accident or critical illness insurance. Should a caregiver get sick or injured and become unable to work for a period of time, they could be strained financially to support their dependents and might utilize savings otherwise allocated to cover medical expenses or other associated costs.
The right combination of benefits and experiences can help employees feel more engaged and more cared for – and build the trust that enables them to thrive. Five in ten employees say better benefits are key to thriving, according to the MetLife study.
Caregivers who are full-time workers can feel like they are always choosing between their professional and personal responsibilities.
Employers have an opportunity to differentiate themselves, as well as drive engagement and loyalty among employees by acknowledging the many roles their workers play in and out of the office.